Martin McCann cast as Bono

His feature film début was as Jimmy Riley in Closing the Ring (2007). Also had roles in My Boy Jack (2007). In February 2011, Martin won the 2011 Irish Film and Television Academy Award for lead actor for his performance as Occi Byrne in Swansong (2009). He voiced Bobby Sands in the documentary film Bobby Sands: 66 Days (2016).
Stanley Townsend cast as Danny

Born and raised in Dublin, Stanley was nominated for Best Actor at The Evening Standard Theatre Awards for his appearance in Shining City in 2004. Film credits include: Killing Bono, Happy-Go-Lucky, Nativity, Flawless, The Tiger's Tale, Isolation, The Libertine, The Van, My Friend Joe, Moll Flanders, Jake's Progress, Beyond Reason, Good Girls, In the Name of the Father and more.
Pete Postlethwaite cast as Karl

Pete Postlethwaite was nominated for the Academy Award for Best Supporting Actor for In the Name of the Father (1993). Other film credits include: Distant Voices, Still Lives (1988), Alien 3 (1992), The Usual Suspects (1995), Romeo and Juliet (1996), The Lost World: Jurassic Park (1997), The Constant Gardener (2005), Inception (2010) and The Town (2010).
Krysten Ritter cast as Gloria

Ritter has appeared in films such as What Happens in Vegas (2008), 27 Dresses (2008), Confessions of a Shopaholic (2009), She's Out of My League (2010), Killing Bono (2011), Veronica Mars (2014), and Big Eyes (2014). She has also appeared in roles in the television series Gilmore Girls, Gossip Girl, Gravity, 'Til Death, Veronica Mars, and The Blacklist.
Peter Serafinowicz cast as Hammond

An English actor, comedian, musician, writer, and voice artist. He played Pete in Shaun of the Dead, and provided the voice of Darth Maul in Star Wars: Episode I – The Phantom Menace. He has also appeared in a variety of British and American comedy series.
Hugh O'Conor cast as Gary

Started his acting career aged 10 in the film 'Lamb' (1985). He won Young Artist Awards of 1990 for his role of Christy Brown as a child in the film My Left Foot. Killing Bono was followed in 2012 with an appearance in the docudrama Saving The Titanic.
Luke Treadaway cast as Nick

Luke won an Olivier Award for Best Leading Actor for his performance as Christopher in the National Theatre's production of The Curious Incident of the Dog in the Night-Time (2013). While still at drama school, he and his twin brother recorded roles in their first feature film Brothers of the Head (2005) in which they played conjoined twins, performing all tracks live on stage. He has also played in Clash of the Titans (2010), Heartless (2010), Killing Bono (2011), You Instead (2010), Late Bloomers (2011) and Attack the Block (2011).
Justine Waddell cast as Danielle

Best known for her roles in the films The Fall (2006) and Chaos (2005) as well as Tess in the 1998 television adaptations of Tess of the d'Urbervilles and Estella in the 1999 adaptation of Great Expectations. After Killing Bono (2011) Waddell has also had a starring role in Mishen, a Russian science fiction film directed by Alexander Zeldovich (2011).
Ralph Brown cast as Leo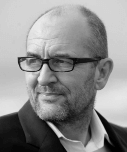 An actor and writer, known for Alien 3 (1992), Star Wars: Episode I – The Phantom Menace (1999), Wayne's World 2 (1993) and Amistad (1995). In 2007, he filmed Caught in the Act, an independent British film. Brown starred in The Boat That Rocked (2009) Huge (2009), The Kid (2010), Mission: London (2010), and Sus (2010), Killing Bono (2011), Dark Tide (2010) I, Anna (2011) Tower Block (2012), Jack the Giant Slayer (2013) and Stoker (2013)