Killing Bono movie Director: Nick Hamm
Killing Bono movie writers: Dick Clement, Ian La Frenais, Simon Maxwell
Killing Bono movie runtime: 114 minutes
Studio: Cinedigm Entertainment
Movie review
Based on a true story, Killing Bono begins in Dublin where Ivan (Robert Sheehan) is auditioning for a band that Paul Hewson, later to be the legendary Bono, (Martin McCann) is putting together. Paul wants Ivan to join his band 'The Hype' as a rhythm guitarist, but Ivan's brother Neil (Ben Barnes) secretly intervenes to stop Ivan from joining up, and instead stay with his band 'The Undertakers'. Fate is cruel: 'The Undertakers' open a gig for 'The Hype', just before they change their name to U2.
Years later, Neil is a music journalist while 'The Undertakers' continue to fail, struggling to find even a performance venue, eventually settling on an illegal strip joint. Meanwhile Neil is full of envy for his old school-friend and guilt at stopping Ivan from getting his ticket to global fame. 'The Undertakers' cut a deal with Machin (Stanley Townsend) and move to London to pursue their dreams. Enter Gloria (Krysten Ritter).
Killing Bono is a good-natured, boisterous comedy, helped by Stanley Townsend and Pete Postlethwaite in his final screen appearance as gay landlord Karl. Robert Sheehan is his usual bug-eyed charm. Martin McCann gives an interesting and sympathetic performance as Bono and Peter Serafinowicz has a funny cameo as a hard-faced promoter.
Review score: 3/5
Rating: R (for pervasive language, some sexuality/nudity and drug use)
Genre
Art House & International, Comedy
Release date
UK/Ireland: 1 April 2011
Kazakhstan/Russia: 14 April 2011
USA: 2 June 2011 (Seattle International Film Festival)
Thailand: 16 June 2011
Italy: 17 June 2011 (Taormina Film Festival)
France: 3 August 2011
Greece: 15 September 2011 (Athens Film Festival)
Sweden: 28 September 2011 (DVD première)
Hungary: 15 December 2012 (TV première)
Taiwan: 25 January 2013
On DVD: Jan 16, 2012
Filming Locations
Belfast, County Antrim, Northern Ireland, UK
London, England, UK
Company credits
Production Companies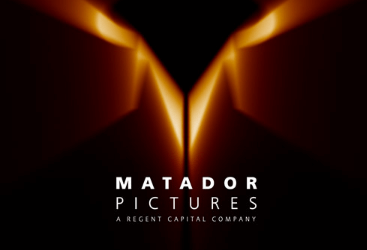 Cinema Three
Generator Entertainment
Greenroom Entertainment
Isotope Films
Matador Pictures
Molinare Studio
Northern Ireland Screen
Regent Capital (in association with)
Salt Company International
The Silver Reel
Wasted Talent
Distributors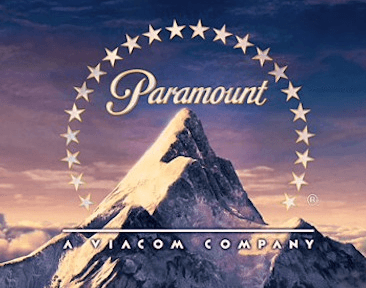 ARC Entertainment (II) (2011) (USA) (theatrical)
Filmes Lusomundo (2011) (Portugal) (theatrical)
M Pictures (2011) (Thailand) (theatrical)
Odeon (2011) (Greece) (theatrical)
Paramount Pictures (2010) (UK) (theatrical)
Paramount Pictures (2010) (Ireland) (theatrical)
Pyramide Distribution (2011) (France) (theatrical)
Svensk Filmindustri (SF) (2011) (Sweden) (theatrical)
XLrator Media (2011) (USA) (theatrical)
Cinemax (2012) (Hungary) (TV)
Senator Home Entertainment (2013) (Germany) (DVD)
Senator Home Entertainment (2013) (Germany) (Blu-ray) (DVD)
Universal Sony Pictures Home Entertainment (2012) (Australia) (DVD)
Other Companies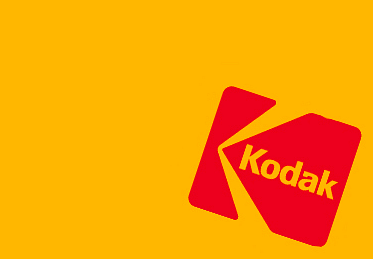 Extras NI (extras casting)
ARRI Lighting Rental (lighting equipment)
ARRI Media (camera equipment provided by)
Dolby Laboratories (sound mix)
Fatts (post production script services)
Film Finances (completion guarantor)
Katrina Wan PR (Film Publicist)
Kodak (motion picture film supplier)
Molinare Studio (post-production)
Momoco (Main Title Sequence)
Momoco/Maguffin (main titles)
Prodigy Public Relations (publicity)
Shoot NI (cell phones and walkies)
Studio NI (additional support)
For a happy Valentine's day, you need just a good company and comfortable couch and the possibilities for Valentine's Day movies are endless. Check out our top 5 movies to watch on this lovely day with your loved one.
Of course, will start with "Killing Bono" and it is not exactly conception of what qualifies as "romantic" but still.
1) Killing Bono
2) Before Sunrise
3) The Piano Teacher
4) The Notebook
5) The Half of It
So, cook some nice dinner, grab your remote, some wine, a sultry scented candle, and fire up one of these films for a cozy night in that'll rival any party.